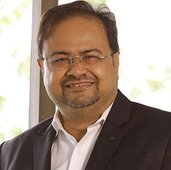 Director's Message
Dear governance enthusiasts!

India's transformation in the last few decades, in the context of a globalized, decentralized and liberalized world, aspires a significant jump in the level of governance standards. The technological advancement should be complemented with the capacity building of decision-makers and creating new platforms for collaborative learning.
The creation of the Centre for Governance is in line with IIMK's vision to create a unique and futuristic space of global reckoning so as to nurture the finest management thinkers. It contributes to the IIMK mission by integrating concepts with applications and values thereby contributing towards community development. The centre is envisaged to be a reference centre to espouse governance thinking and help organizations ameliorate their governance apparatus.
CG is a confluence of thinkers, administrators, teachers and those involved in our mission to globalize the finest insights on governance for a changing world order.


Thanks for your support!
Wish you a great learning experience!

Dr.Debashis Chatterjee,
Director, IIMK
A conversation with Dr. Poornima Dore on 'Data-Driven Governance'
Webinar Series

About Us
Centre for Governance is an initiative of IIMK dedicated to doing rigorous and impactful research on Governance.
We envision an inter-disciplinary approach to solve complex policy problems and translate academic research into evidence-based governance practice. Our research blends inputs from cutting-edge developments in leadership, public policy, management, strategy and business. In partnership with bureaucrats, government agencies, non-government organizations, policy advocacy groups and regulatory institutions, we perform robust research aiming at the sustainable transformation of governance systems in the country.
With our multi-disciplinary expertise we intend to disseminate knowledge, share best practices and collaborate with its counterparts across the globe, to pursue excellence in the governance arena.
To develop and operationalize a policy agendathat maintains the highest standards of governance.
Knowledge & Practices
Co-Creation
Consolidation
Exchange
Research Services
Facilitation
Guidance
Training and Oversight
Research Areas
Our current research comprises a cross-country comparative study of Smart City Governance in India under the Smart Cities Mission. Other areas at inception stage are sports governance, housing schemes and higher education in the pan-Indian context.
Governance Theory and Practice
We believe in blending the theoretical and practical learnings for Action-Oriented Governance Research . Read More >>
Governance in Public Spaces
"If the world is to contain a 'public space', it cannot be erected for one generation and planned for the living only; it must transcend the life-span of mortal men." Hannah Arendt
PEOPLE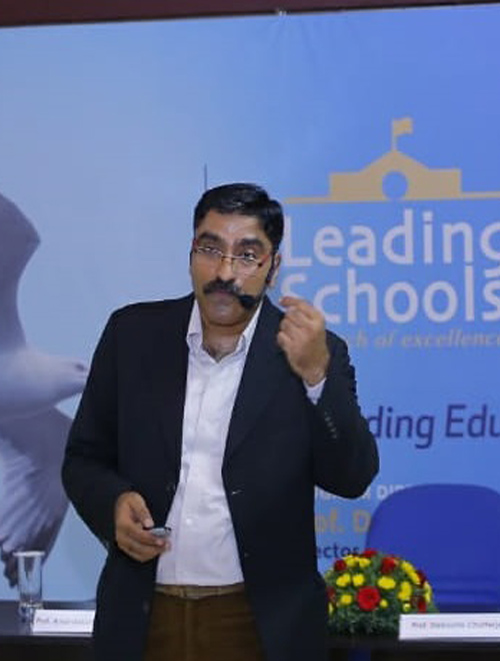 Dr. Ram Kumar Kakani
Head - Centre for Governance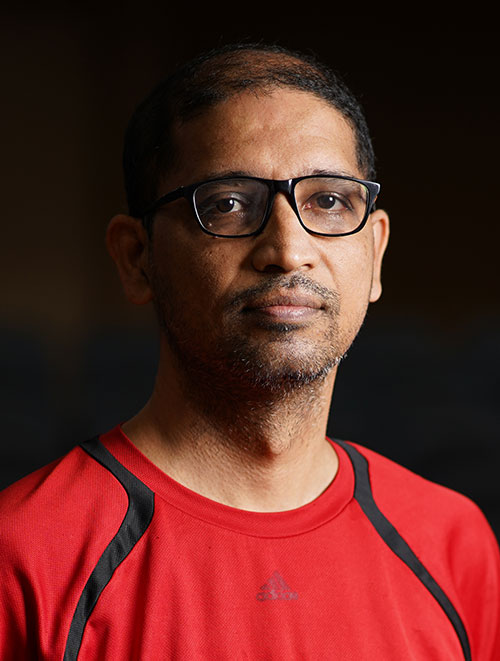 Dr. Deepak Dhayanithi
Associate Professor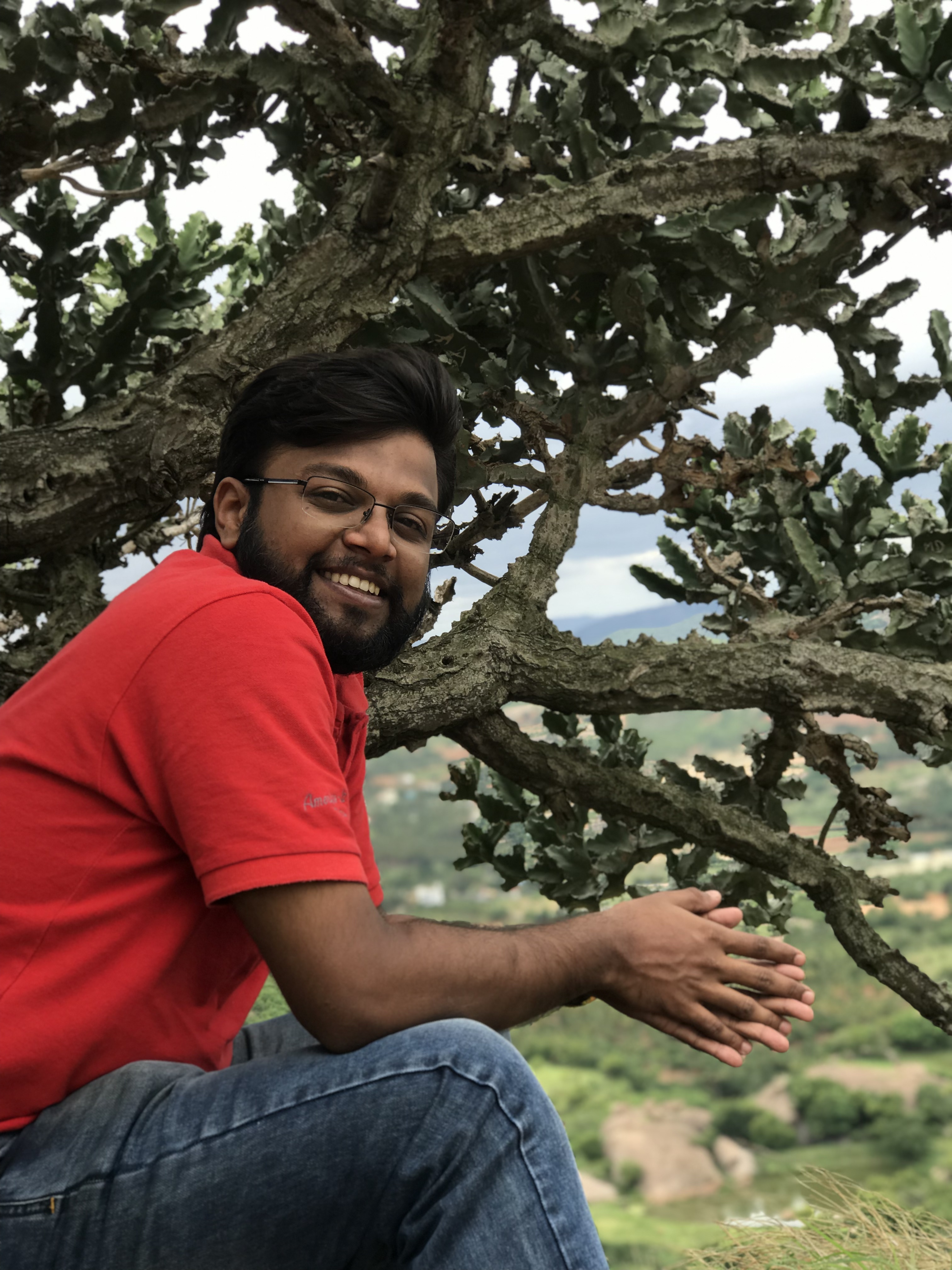 Harikrishnan R Varma
Consultant
KNOWLEDGE EXCHANGE
Governance is the way rules, norms and actions are structured, sustained, regulated, used or misused and held accountable. It may take various forms driven by different motivations producing dissimilar results. Governing is not an isolated process. A slew of external actors irrespective of their power of decision-making can influence governing, like lobbies, think tanks, political parties, non-government organizations, community and media.
How is governance different from politics? Politics involves processes by which a group of people reach collective binding decisions and enforce as common policy. Governance, on the other hand, conveys the administrative and process-oriented elements of governing rather than its antagonistic ones.
Defining Governance
From kinship to networks, the term 'governance' has touched various fronts of human-social interactions.
Our practical definition for Governance: An interdisciplinary field of study centred on the power relationships between central, state and local government authorities, civil society, business entities, institutional intermediaries and all other market participants and exploring the ability of these communities to legitimately govern themselves and act effectively.
More Definitions of Governance >>
Governance Studies
Owing to the multitude interpretations and definitions, Governance studies narrow its scope to a territory and manifest itself as sector-specific disciplines like corporate governance, data governance, democratic governance, educational governance, political governance, public governance and urban governance.
"Governance analysts explores an interdisciplinary development of knowledge originating in the social sciences and 'hard sciences'"
- Michel Offerele & Henry Rousso
"Sustained interaction between researchers hailing from different backgrounds lays the groundwork for integrating knowledge bearing on desirable models of governance."
- Ulrich Beck
Governance Theories Simplified
Governance studies is an interdisciplinary area with remarkable relevance in the contemporary debates on management, policy and social sciences. We present some of the influential theoretical convictions of Governance through our 'Theories of Governance- Visual Series
Socio-Cybernetic Approach to Governance
Jan Kooiman introduced the Socio-Cycbernetic Approach to Governance through his book 'Governing as Governance', keeping diversity, dynamics, complexity as the key definign charecteristics of modern society. Kooiman's Governance Theory has been widely deliberated in the academia and made part of the influential literature in the discipline of governance studies.
Flowchart >>
Prezi visualization >>
Governing without Government R.A.W.Rhodes published his influential paper on 'New Governance' in 1996. He argues that modern governance is more about 'governing the networks'.