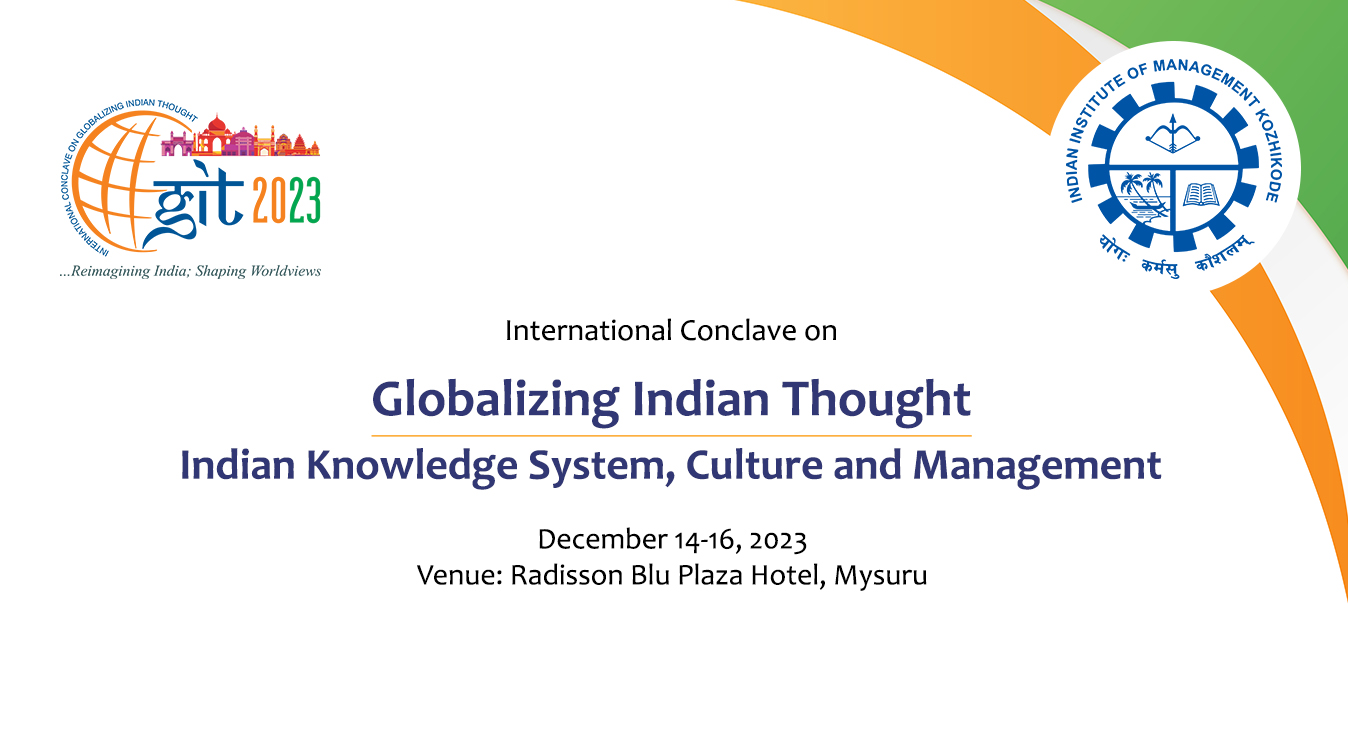 INTERNATIONAL CONCLAVE ON
GLOBALIZING INDIAN THOUGHT (GIT 2023)
December 14-16, 2023
Venue: Radisson Blu Plaza Hotel, Mysore
"Extended abstract submission deadline has been postponed to September 30, 2023."
GLOBALIZING INDIAN THOUGHT (GIT 2023)
Indian Institute of Management, Kozhikode takes pride in announcing the 4th edition of International Conclave on 'Globalizing Indian Thought (GIT 2023) ' at Mysore. The Conclave theme centres around the diverse contributions made by India to the world, with a permanent impact. With its overarching theme of Globalizing Indian Thought, GIT 2023 will focus on "Indian Knowledge systems, Culture and Management."
Indian knowledge systems, culture, and management are all interconnected. Indian knowledge systems have an extensive and illustrious history that dates back thousands of years. These systems have evolved in response to the unique challenges and opportunities of Indian society. They offer a wide range of insights into human nature, society, and the universe. Indian culture is also profoundly rooted in these knowledge systems. Indian culture is characterised by a strong emphasis on spirituality, community, and harmony. These values are reflected in the way Indians think about management and leadership. Indian management practises are, in turn, influenced by Indian culture. For instance, Indian managers frequently place a heavy emphasis on consensus decision-making and employee relationships. They also tend to be less risk-averse and more patient than their Western counterparts. The Conclave theme, "Indian Knowledge Systems, Culture, and Management," is an opportunity to explore the interrelationships between these three elements. It is also an opportunity to learn from the rich and varied traditions of India. The Conclave will provide scholars, practitioners, and policymakers with a valuable opportunity to learn from one another and exchange ideas on how to enhance management and leadership in India. It will also be a chance to celebrate and glorify the Indian ethos.
The conclave invites papers around the following tracks (but not limited to):
CONCLAVE REGISTRATION FEES*
Faculty and postdoc researchers from academic institutes - 8000 INR + 18% GST
Ph.D scholars/Retired Professors - 5000 INR + 18% GST
Industry professionals - 10000 INR + 18% GST
Delegates from Industry - 10000 INR + 18% GST
*Registration fee includes participation on all 3 days of the conclave; a conclave kit, lunch, tea & snacks (15th & 16th December), and conclave dinner.
Note: Only the registered attendees will be given the certificates.
Submission Details
Author Guidelines
Submission
We are coming up with E-proceedings with an ISBN number. The Extended abstract will be included in the proceedings only if the presenting authors register and present their papers at the conclave. Authors of selected Extended abstracts will be invited to submit full-length manuscripts to the special issues of the journals under discussion.

*Extended Abstracts will be published in E-Proceedings only with the author's consent.
JULY 13, 2023
Submission of Extended Abstract Opens
SEPTEMBER 30, 2023(Extended)
Extended abstract Submission Closes
GIT 2023 CORE COMMITTEE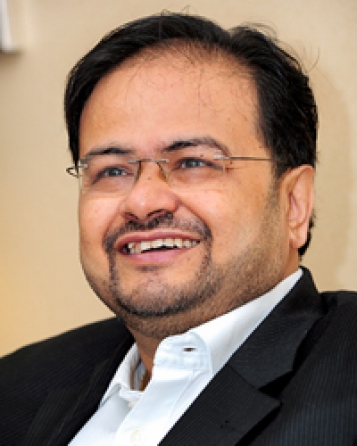 Prof. Debashis Chatterjee
Chair, GIT 2023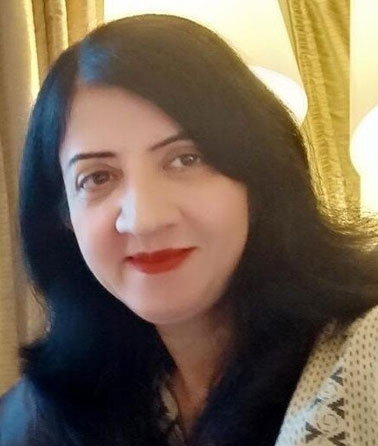 Prof. Deepa Sethi
Co-Chair, GIT 2023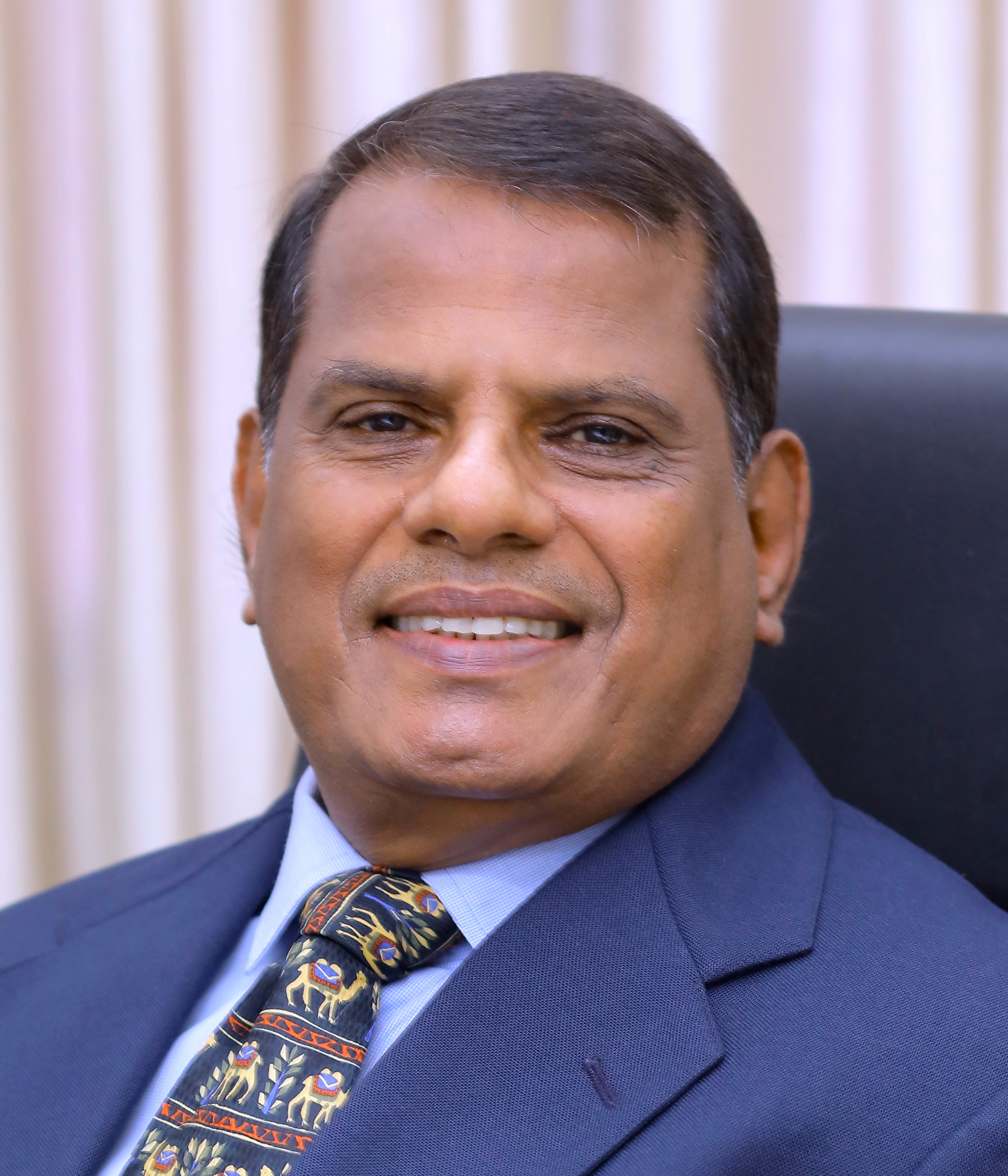 Prof. C. Raju
Co-Chair, GIT 2023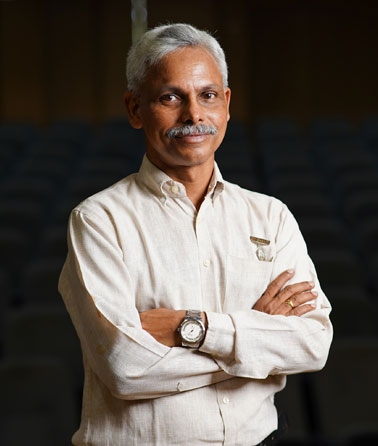 Prof. Radhakrishna Pillai
Co-Chair, GIT 2023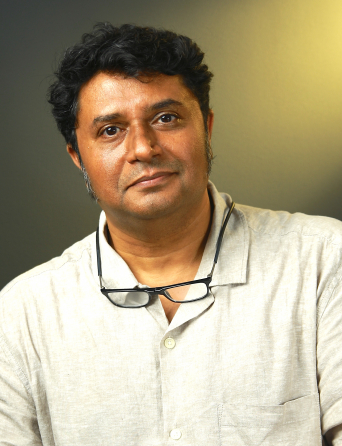 Prof. Keyoor Purani
Member, GIT 2023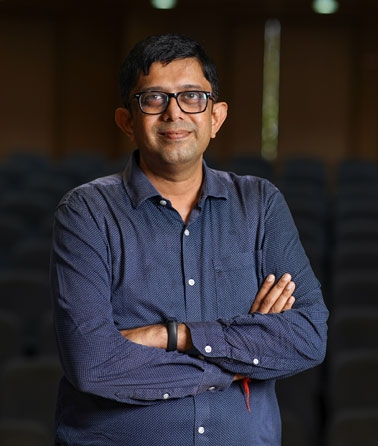 Prof. Rajesh S. Upadhyayula
Member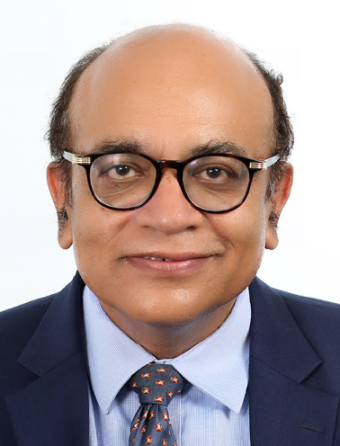 Prof. Mridul Saggar
Member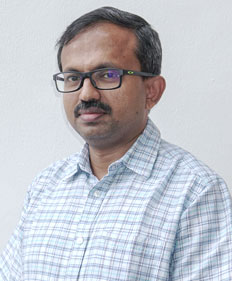 Prof. Jijo Lukose P J
Member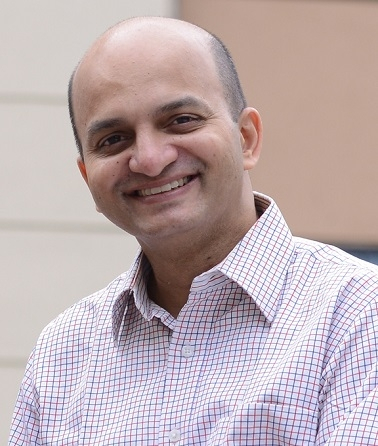 Prof. Venkataraman S
Member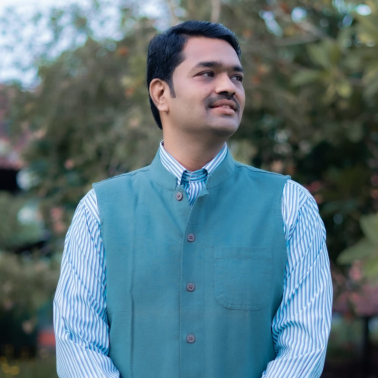 Prof. Satish Krishnan
Member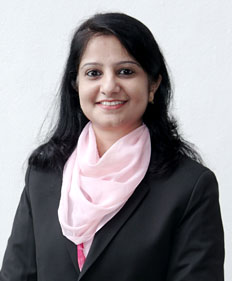 Prof. Chitwan Lalji
Member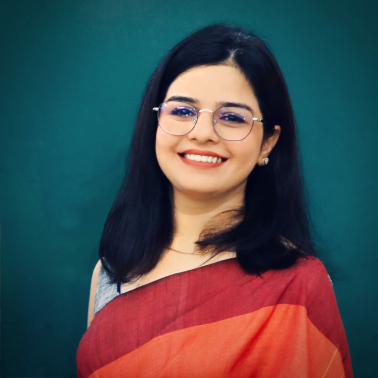 Prof. Vidushi Pandey
Member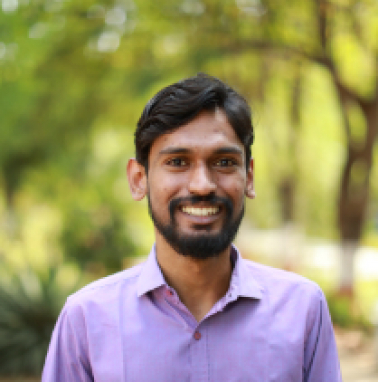 Prof. Dharun Kasilingam
Member
Venue and Accomodation
Conference will be organized at Radisson Blu Plaza Hotel Mysore.
The Radisson Blu Plaza Hotel Mysore is conveniently located in the city center, just 10 kilometers from the airport and four kilometers from the railway station.
Venue Address:
Radisson Blu Plaza Hotel Mysore
1, MG Road,
Indiranagar Extension,
JC Nagar,
Mysuru, Karnataka 570010
There are large number of hotels available in Mysore (List of Hotels)
Contact
Address
IIM Kozhikode
Kerala
Email Us
git2023@iimk.ac.in